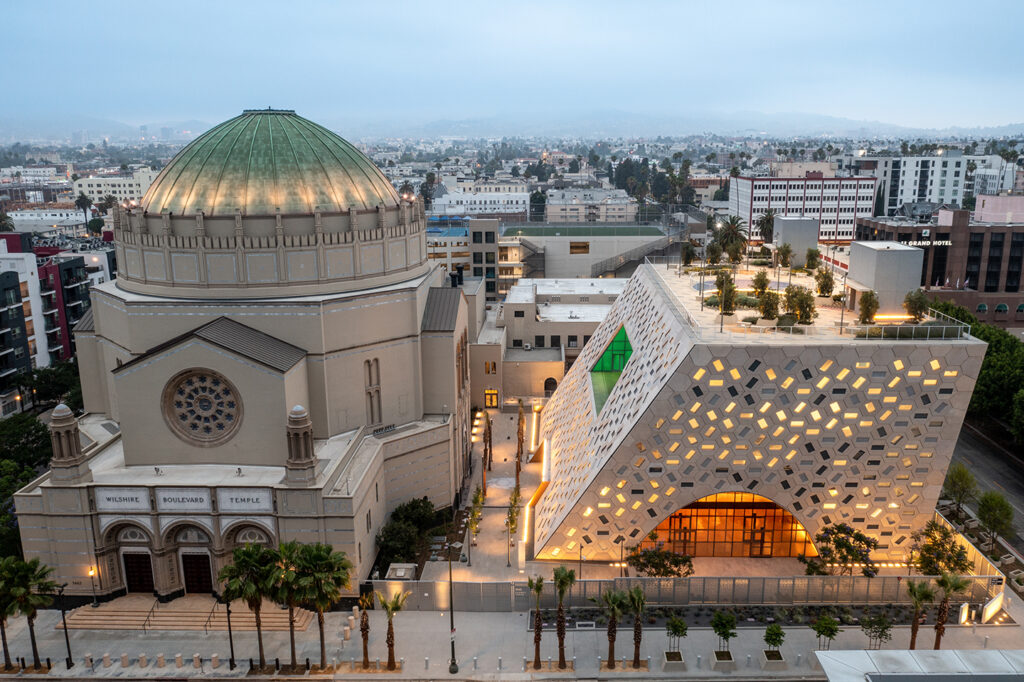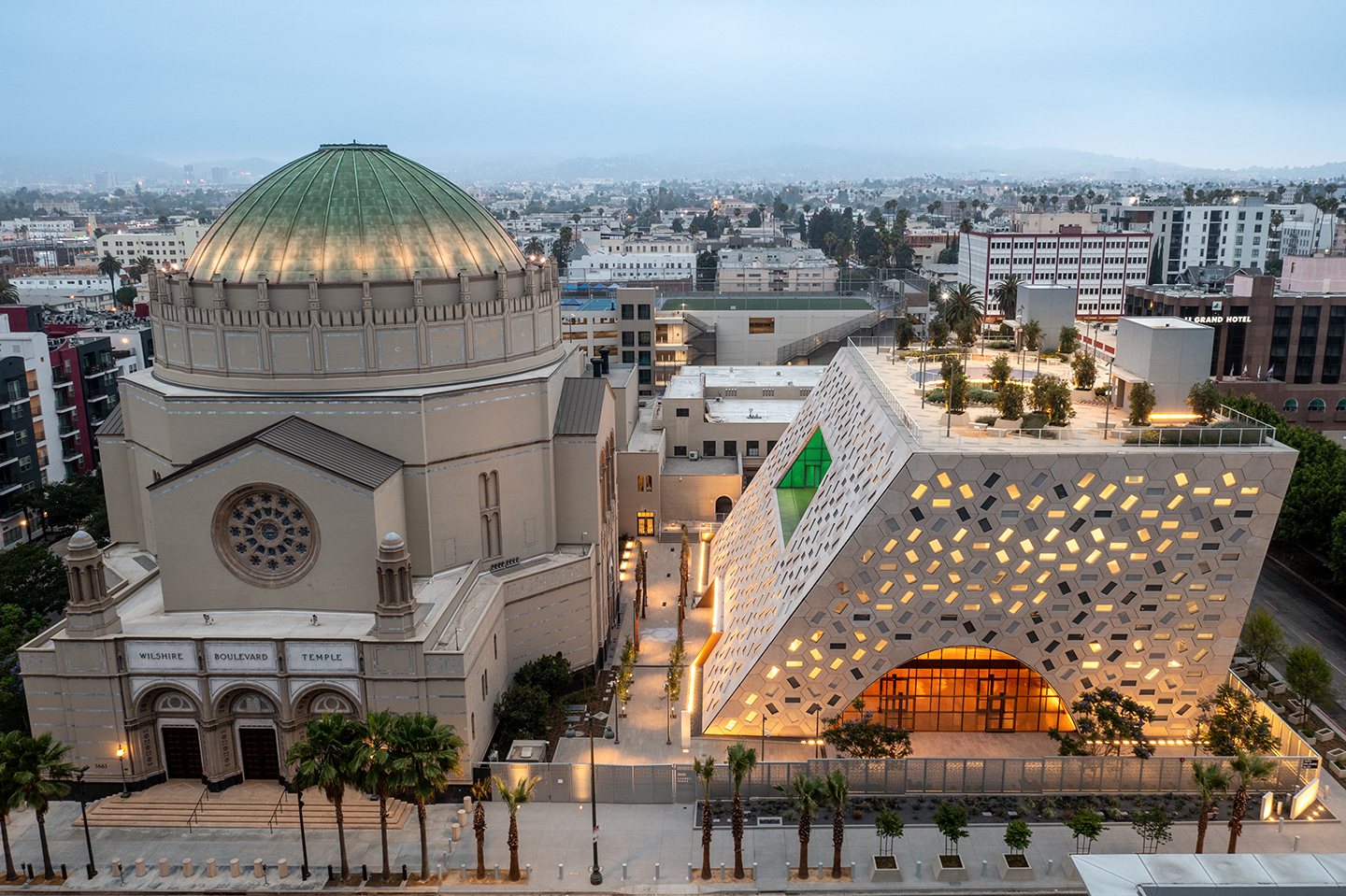 Audrey Irmas Pavilion
The Audrey Irmas Pavilion is an inspiring gathering place for the entire community, designed to host religious and cultural activities and performances on Wilshire Boulevard directly adjacent to the historic sanctuary of Wilshire Boulevard Temple in Koreatown.
The 55,000 square foot structure designed by the  world-class architecture firm Office of Metropolitan Architecture (OMA). Led by Shohei  Shigematsu, the Audrey Irmas Pavilion is OMA's first commission from a religious institution and its first cultural building in California.
The Pavilion features flexible spaces that are diverse in scale and spatial characters ideal for gatherings large and intimate. It comprises three distinct gathering spaces that puncture through the building—a Grand Ballroom, a smaller Chapel/event space, and a sunken garden. The three interlocking gathering spaces are stacked one atop another to establish internal vantage points and framed views in and out of each space while creating a series of openings that filter light and reorient visitors to the complex and beyond.
The Audrey Irmas Pavilion is also home to the Annenberg Foundation's newest initiative, Wallis Annenberg GenSpace, a community space for older Angelenos.
Latest News
WILSHIRE BOULEVARD TEMPLE COMPLETES AUDREY IRMAS PAVILION, DESIGNED BY OFFICE OF METROPOLITAN ARCHITECTURE (OMA), LED BY PARTNER SHOHEI SHIGEMATSU...
Hello, It is an exciting time at the Glazer Campus! Not only from the buzz of activity in our...
Sign up to receive Audrey Irmas Pavilion updates