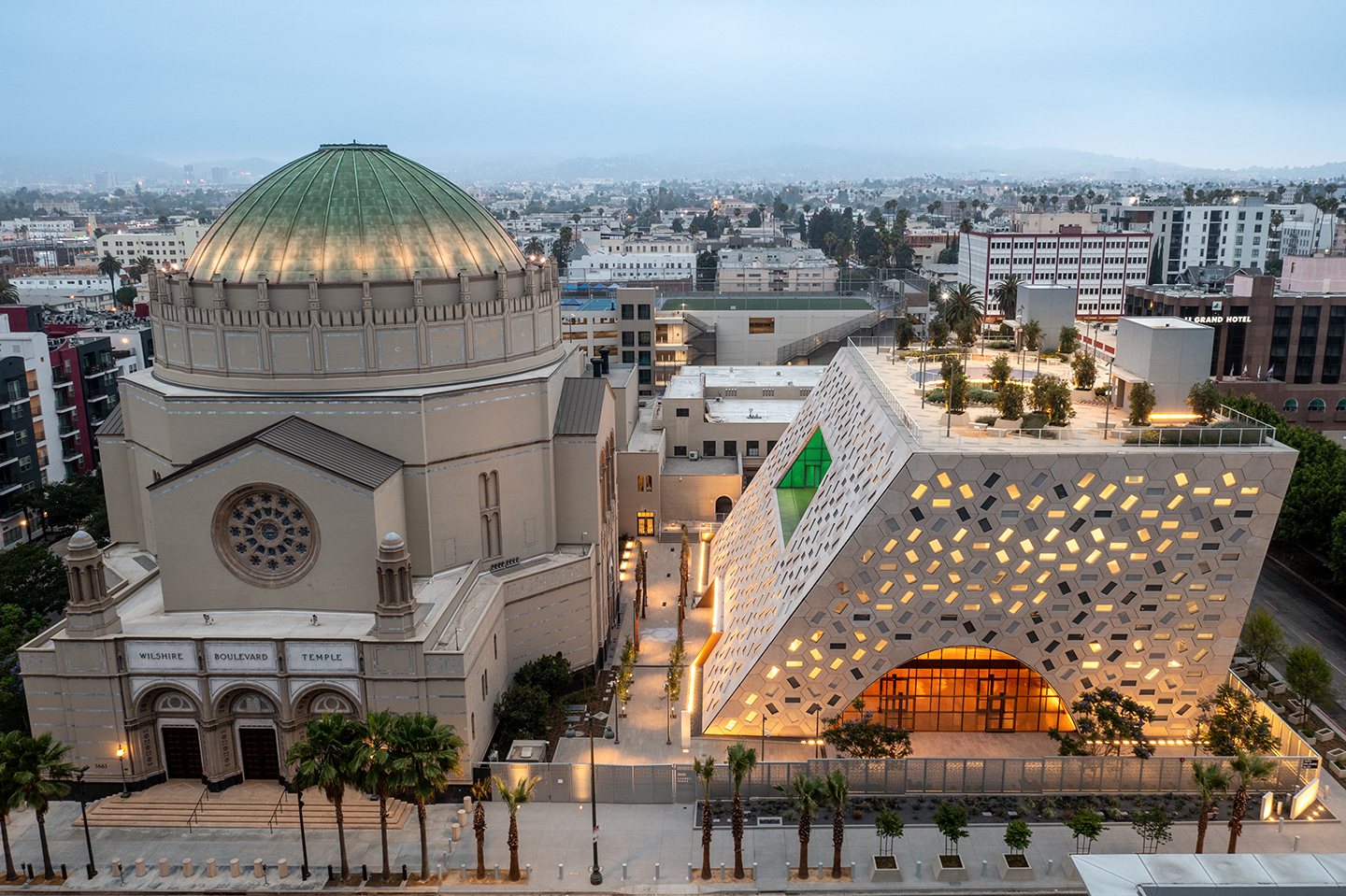 To date, the Temple has raised $91.4 million for the Audrey Irmas Pavilion. The prominent philanthropists who have contributed gifts of seven figures or more to the Pavilion capital campaign are:
[siteorigin_widget class="SiteOrigin_Widget_Features_Widget"][/siteorigin_widget]
BUILDING LIVES CAMPAIGN
Audrey Irmas Pavilion is a key component of the Temple's Building Lives Campaign, a three-phase master plan for Wilshire Boulevard Temple's historic campus in the core of Los Angeles. The Temple's Erika J. Glazer Family Campus spans the entire city block on Wilshire Boulevard between Harvard and Hobart Avenues in Koreatown, an ethnically and religiously diverse area of Los Angeles. The first phase of the plan was the 2013 renovation of the 1929 historic, Byzantine-Revival Sanctuary, which was entered into the National Register of Historic Places in 1981. The recently completed second phase included two of the city's most state-of-the-art school buildings housing the Temple's early childhood education center, elementary school and religious school, a four-story, 500-car parking structure, a 31,000 square foot rooftop sports complex, and the Karsh Family Social Service Center, through which the congregation offers free dental care, vision care, food security, legal aid services and counseling services in Spanish, Korean and English to its neighbors in need. The third phase will be the OMA-designed Audrey Irmas Pavilion.