January 2020 Virtual Tour
Hello, It is an exciting time at the Glazer Campus! Not only from the buzz of activity in our schools and programs, but also from the daily construction progress taking place at the Audrey Irmas Pavilion. The steel structure is complete, as...
Read more
The Renaissance of Koreatown
Koreatown is one of the most exciting, hippest neighborhoods in Los Angeles. It is growing younger, more prosperous, and more vibrant every day – and we are in the middle of it all with our beautiful Sanctuary, schools, Karsh Center, and the...
Read more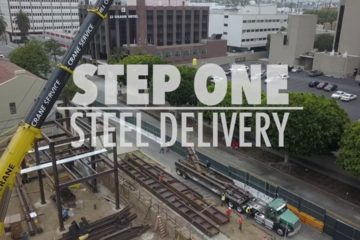 It is with great excitement that I share the first video in a series on the construction of the Audrey Irmas Pavilion. This first video highlights and explains the multi-step process of erecting the steel columns and beams that frame the entire Read more…